Seed To Table Living & Eating At Can Lluc
Surrounded by venerable walls and found in the heart of the island of Ibiza, boutique hotel Can Lluc is a product of the blood, sweat and tears of Tina Soriano and Lucas Prats. The main house was built by Lucas's grandfather and acted as the family home for generations until the ambitious married couple undertook a transformation project with the space, successfully paying respectful homage to traditional Ibicenco architecture and heritage. Rustic stone walls, wooden ceilings and beautifully restored déco bring the once-ancient property to a chic modern space with rooms ready to catch weary or energised travellers. Whatever pace you bring to Can Lluc, rest assure it will be matched with ease.
The surrounding ecology is stunning – dense pine forests, carob, fig, fruit and olive trees complimented by a plantation of 2000 vineyards, carobs and almonds and fruit. One of the key experiences of a successful holiday, beyond good aesthetics and hospitality, is satisfying food; picked from the bar or restaurant menu, Can Lluc offer a wide selection of organic, local and quality produce. Whether plucked from the surrounding farmlands or homegrown vegetable garden, or travelling a short distance from local suppliers, all food is prepared in the in-house kitchen and fresh on the plate. Eating seasonally and locally can reduce the carbon footprint of your food by up to 10%. Food that is grown closer to home will therefore have fewer transportation emissions associated with it, in addition as the distance food travels decreases, so does the need for processing and refrigeration to reduce spoilage. Seed to table – from the backyard garden to a kitchen table – gives the chef direct input when planting and harvesting herbs and peppers from the seasonal garden onsite, and as a result, the food is simply delicious and incredibly garden-fresh.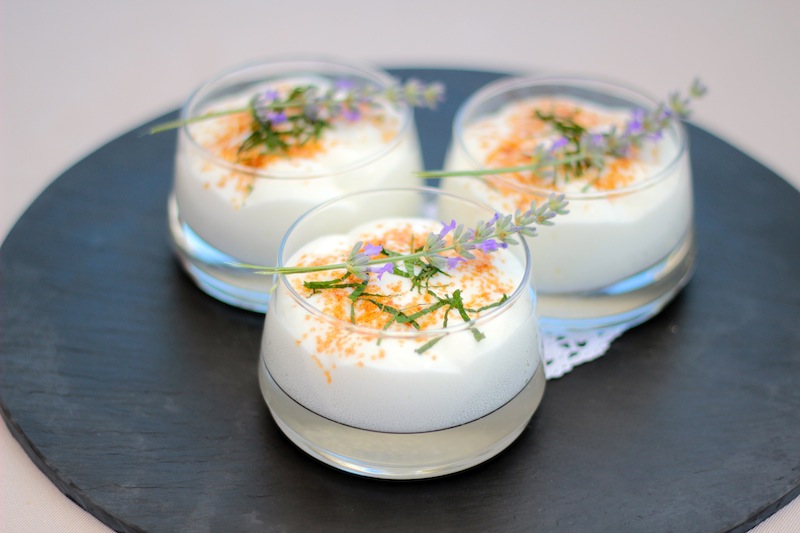 The menu is your typical 'something-for-everyone', including an array of grilled meats, fresh seafood and vegetarian dishes, all made with quality, locally sourced Ibizan ingredients and homegrown produce such as the Can Lluc figs, almonds and wine.
Choosing to buy food that is organically grown is always a better choice for the environment. For those conscious of their footprint even whilst on holiday, it is worth noting that food which is organic and local makes a difference, particularly when how food is grown accounts for over 80% of its carbon footprint. From healthy, thriving soils, the food served at Can Lluc not only tastes more nutritious, but is also packed with vitamins and minerals. Fried farmhouse eggs with "sobrasada" (a local sausage) and Ibizan potato or, if you prefer an international dish, tartare of red tuna with Szechuan pepper and fresh lime – clearly, as a vegetarian I skipped these! Continental breakfast as standard, olive oil from the area can be used to dress nearly every option. Solid go-to starters include Can Lluc's own Gazpacho with mains offering a selection of paellas to share or crunchy fresh home grown vegetables, or an array of succulent fish dishes (at least that's what I heard from content neighbouring diners). Desserts are equally as fresh, my favourites were Almendrado y crema (almonds/fruit and cream) or the Sorbete de limón (Lemon sorbet).
Can Lluc: Ctr. San Rafael a Santa Inés, km 2, 07816 San Rafael (Sant Antoni de Portmany), Balearic Islands, Spain.